About All the Impossible Things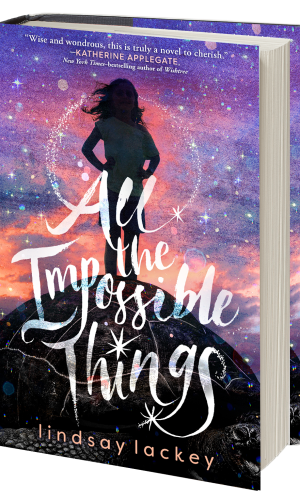 Red's inexplicable power over the wind comes from her mother. Whenever Ruby "Red" Byrd is scared or angry, the wind picks up. And being placed in foster care, moving from family to family, tends to keep her skies stormy. Red knows she has to learn to control it, but can't figure out how.
This time, the wind blows Red into the home of the Grooves, a quirky couple who run a petting zoo, complete with a dancing donkey and a giant tortoise. With their own curious gifts, Celine and Jackson Groove seem to fit like a puzzle piece into Red's heart.
But just when Red starts to settle into her new life, a fresh storm rolls in, one she knows all too well: her mother. For so long, Red has longed to have her mom back in her life, and she's quickly swept up in the vortex of her mother's chaos. Now Red must discover the possible in the impossible if she wants to overcome her own tornadoes and find the family she needs.
** PLEASE NOTE: To receive a signed copy, you must write "Signed copy, please" in the ORDER COMMENTS section of the order page. Please also include any personalization you would like. If you do not add this note to the order page on the Hicklebee's website, your book may not be signed.
Maryland Black-Eyed Susan Award Winner, 2021
WILLA Literary Award Finalist, Children's Fiction and Nonfiction, 2020
New York Public Library Best Book of 2019 
Denver Public Library Best Book of 2019
Chidren's Book Review Best Book of 2019
MightyGirl.com Best Book of 2019
School Library Journal starred review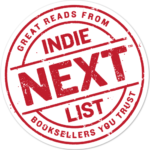 "A gorgeous story about the joy that's possible when we allow hope into our hearts. Wise and wondrous, this is truly a novel to cherish." Katherine Applegate, Newbery-winning author of The One and Only Ivan
"Lackey tackles difficult topics including addiction and loss with infinite gentleness." School Library Journal, Starred Review
Foreign Language Editions